Festival Programme
To download the programme as a printable pdf, click here.

Pete Tanton with Roz Wyllie, Stephen Sheiber and Katie-Ellen Hazledene
Venue: Gala Studio
Date: Saturday 29th September
Time: 2pm
Price: £6/£5conc
North East based independent publisher Tonto Press makes its first appearance at the festival with a double bill of cutting edge fiction. This event will feature debut novelist Pete Tanton (left), reading from his novel Johnny Lonely, and three contributors to the press's second anthology More Tonto Short Stories: Roz Wyllie, Stephen Sheiber and Katie-Ellen Hazledene. Originally from the southern US, Pete Tanton worked as a travelling violin salesman before becoming an English teacher in Gateshead. Johnny Lonely follows the exploits of small town loser Hughie Youngkin, who quits his Alabama hometown with nothing but a stolen mariachi outfit and a battered guitar case, to find his estranged brother and chase the American Dream.


Pat Barker and Anna Ralph
Date: Saturday 29th September
Venue: Gala Theatre
Time: 7.30pm
Price: £9/£7conc
As the official opening of the festival, we are very excited to host this unique joint event by two of Durham's literary success stories. Pat Barker (top) will launch her new novel Life Class, and will be joined by her daughter Anna Ralph, whose debut novel, The Floating Island, was published earlier this year. Pat Barker's novels include Regeneration (1991), which was made into a film of the same name, The Eye in the Door (1993), which won the Guardian Fiction Prize, and The Ghost Road (1995), which won the Booker Prize. Her new novel returns to the First World War setting of her Regeneration trilogy: Life Class charts the fortunes of a group of young art students in 1914, as they discover love while war breaks out around them. Anna Ralph was born in Yorkshire in 1974. The Floating Island is a searing account of loss and betrayal. Set in the Lake District, the book follows the intense, three-way relationship between fifteen-year-old Matt, his Geordie carer Sarah Bell, and Robert, Matt's mature and attractive psychiatrist. The Floating Island is described by The Guardian as 'a straightforward, frankly sensual debut that explores dependency, responsibility, guilt and desire with assured clarity'.

Storytelling: Armchair Journeys
Venue: Clayport Library
Date: Sunday 30th September
Time: 12pm
Price: £4.50/£4conc
The spellbinding armchair from Seven Stories, the centre for children's books, will be making its first appearance in Durham, with the aim of bringing the magic of storytelling to people from all over the county. Children, parents, grandparents and great-grandparents will all be able to enjoy Armchair Journeys. Come along and sit in the famous chair yourself: you may be surprised at the stories which will unfold! Suitable for all ages.

In association with Seven Stories: www.sevenstories.org.uk


A Balkan Exchange
Venue: Gala Studio
Date: Sunday 30th September
Time: 7.30pm
Price: £6/£5conc
This event introduces four poets: two from Bulgaria and two from the North East. Their translations of each other's work provide a fascinating insight into the new Bulgaria: a country that finds itself in the wake of momentous change. Expect sharp, engaging and dryly humorous representations of modern life on both sides of Europe.
Georgi Gospodinov (top) is one of the most high profile, younger writers working in Bulgaria, with a string of awards for his poetry, novels and short stories. His poetry collection The Cherry-Tree of One People won the Bulgarian Best Book Award.
W. N. Herbert's (second top) most recent collection, Bad Shaman Blues, is a Poetry Book Society Recommendation and was short-listed for last year's T. S. Eliot Prize.
Mark Robinson's (second bottom) poetry collections include Half A Mind and The Domesticity Remix. His work has been widely anthologised and translated. For ten years he edited Scratch poetry magazine and press.
VBV (bottom) is a poet and prose writer who has published three titles in Bulgarian and has won several prestigious awards for his work. He is editor in chief of Red.groo, a virtual editors group that publishes manifestos.

Tour managed by New Writing North: www.newwritingnorth.com


Alison Weir
Venue: St Hild & Bede College
Date: Monday 1st October
Time: 7.30pm
Price: £6/£5conc
Alison Weir is one of Britain's foremost popular historians. Her books include Britain's Royal Families, The Six Wives of Henry VIII, Children of England, Eleanor of Aquitaine, Henry VIII: King and Court, Mary, Queen of Scots, Isabella: She-Wolf of France, Queen of England and most recently the novel Innocent Traitor. She lives and works in Surrey.
In her remarkable new book, Alison Weir recounts one of the greatest and most remarkable love stories of medieval England. It is the extraordinary tale of an exceptional woman, Katherine Swynford, who became first the mistress, and later the wife, of John of Gaunt, Duke of Lancaster.


An Audience with Will Self
Venue: Gala Theatre
Date: Wednesday 3rd October
Time: 7.30pm
Price: £13/£11conc
Journalist, writer and broadcaster Will Self is one of the most respected contemporary British authors. He is best known for his fantastic novels set in strangely familiar parallel universes, which include Great Apes, Cock and Bull, How the Dead Live, Dorian and The Book of Dave. He has regular columns in the Evening Standard and The Independent and is also a frequent broadcaster on television and radio. Will Self will be launching his new book Psychogeography, a collection of columns originally written for The Independent concerning the oddities of place, featuring Ralph Steadman's illustrations. The book includes a dazzling new essay on walking to New York from Heathrow – psychogeographically, of course – and also takes in places as far flung as Iowa and India. Come for an evening of surreal anecdotes and caustic wit with the man J G Ballard described as 'one of those rare writers whose imaginations change for ever the way we see the world'.

Fadia Faqir
Venue: Gala Studio
Date: Saturday 6th October
Time: 2pm
Price: £6/£5conc
Fadia Faqir was brought up in Amman, Jordan, and now lives in Durham. She is the author of Nisanit (1990), Pillars of Salt (1996) and, most recently, My Name is Salma. In addition to being a novelist, Fadia Faqir is an editor, translator and defender of human rights in the Arab world. Slipping between the olive groves of the Levant and the rain-slicked pavements of Exeter, My Name is Salma is the moving tale of forbidden love, violated honour and one woman's courage in the face of insurmountable odds.


Hilary Mantel
Venue: Gala Studio
Date: Saturday 6th October
Time: 7.30pm
Price: £6/£5conc
Born in Derbyshire and convent educated, Hilary Mantel studied law before emigrating to Africa and the Middle East. Mantel's fiction has been imbued with a sense of other worlds since she began writing in the mid-1980s, but her new novel Beyond Black takes this one stage further, exploring the murky world of ghosts and the paranormal through the eyes of psychic medium Alison Hart and her flint-hearted sidekick Colette. Described by Philip Pullman as 'One of the greatest ghost stories in the language,' Beyond Black is the finest novel yet from this popular and accessible writer.


In Conversation with A.S. Byatt
Venue: Gala Theatre
Date: Monday 8th October
Time: 7.30pm
Price: £9/£7conc
A.S. Byatt is internationally known for her novels and short stories. A distinguished critic as well as a writer of fiction, A.S. Byatt was appointed CBE in 1990 and DBE in 1999. Her novels include the quartet The Virgin in the Garden, Still Life, Babel Tower and A Whistling Woman; but it is for the literary tour de force and Booker Prize winning novel Possession: A Romance, that she is perhaps best known. Byatt's most recent book is the collection of short stories, Little Black Book of Stories, which blends everyday life with dark fairy stories and gruesome folk tales. Erudite and intellectual, Byatt has been heralded as 'our best novelist' by the Evening Standard and 'one of Britain's foremost grandes dames of the writing world' by the Sunday Telegraph. This event represents a rare opportunity to be entertained and challenged by one of our most important living writers.
Angels and Insects will be shown as part of the Durham Literature Festival film programme.


Roger McGough: Said and Done
Venue: Gala Theatre
Date: Tuesday 9th October
Time: 7.30pm
Price: £13/£11conc
An evening of stories and new poems to astound and delight with the man described by Carol Ann Duffy as 'The patron saint of poetry'. Poetry Please presenter Roger McGough is one of Britain's favourite poetry voices, well known for his top-selling book The Mersey Sound with Brian Patten and Adrian Henri, hits with The Scaffold and club dates with GRIMMS. McGough's recent volumes include Selected Poems and, for children, All The Best and The Bees' Knees. His new autobiography Said And Done (Century) explores overnight fame with Lily The Pink, The Scaffold and Yellow Submarine, which he helped write for the Beatles. Along the way he encounters Bob Dylan, John Lennon, Marlon Brando, Allen Ginsberg, Pete McCarthy and Salman Rushdie amongst others. Roger McGough C.B.E. was recently honoured with the Freedom of the City of Liverpool.

'A witty and ingenious chronicler of British life, who manages a range of perennial themes with a deftness and agility that is hard to beat' The Poetry Society

'Liverpool's own Poet Laureate' Daily Post

A promotion by The Fellows of St.Cuthbert's Society provides 100 discounted tickets for Durham University students To obtain a student ticket for this event at the discounted price of £6, please contact the Gala Box Office. You must be able to produce a valid Durham University Students Union card.


Linton Kwesi Johnson & Daljit Nagra
Venue: Gala Theatre
Date: Thursday 11th October
Time: 7.30pm
Price: £9/£7conc
Linton Kwesi Johnson (top) is one of the most influential black poets in Britain, widely known and admired for his dub poetry: poems performed over reggae backings. He has pursued parallel careers as an activist and musician, often performing with reggae bands, releasing mostly on his own label, LKJ records. Johnson's first book, Voices of the Living and the Dead (1974) announced his intention of being at the forefront of the struggle of black people. He documented the Brixton riots in the early 1980s in poems such as 'Di Great Insohreckshan'. Often stark and violent, his work is leavened by humour, as in the title poem of his 1980 collection, Englan is a Bitch. Do not miss out on this rare visit to the North East.
Daljit Nagra has also brought a new voice to British poetry, representing the Asian immigrant experience in poems that are by turns touching and comic. Like the work of Linton Kwesi Johnson, Nagra's poetry is created for the page but its rhythms and wit take on a new life in performance. His eagerly awaited debut collection Look We Have Coming to Dover! was published earlier this year by Faber and Faber, and the title poem won the 2004 Forward Prize for Best Individual Poem.


Sean O'Brien and Matthew Sweeney
Venue: Gala Studio
Date: Friday 12th October
Time: 7.30pm
Price: £6/£5conc
Sean O'Brien (top) is the winner of this year's prestigious Northern Rock Foundation Writer's Award, and will be launching his eagerly awaited fifth collection of poetry, The Drowned Book. The book is this season's Poetry Book Society Choice and has been shortlisted for this year's T.S. Eliot Prize; it includes 'Variation On a Theme by James Wright', which won the 2006 Forward Prize for best individual poem. O'Brien's work is lyrically charged, uncompromising and politically engaged. The Times have called him 'the bard of urban Britain'.
Matthew Sweeney was born in Donegal, and has published ten collections of poetry, written children's fiction and edited three poetry anthologies. Sweeney's latest collection, Black Moon, is his darkest book to date, negotiating the borders and hinterlands of Central and Eastern Europe, with occasional coracle trips or forays to Antarctica for a round of golf.

Associated Events
The Durham Literature Festival 07 is pleased to include the following events within the programme, however these are not programmed or managed by either DCA or the Literature Festival. For further information on either event, please contact the organisers directly.
Durham Lit Fest Inside
Running alongside this year's festival will be a special programme of events and workshops at HMP Low Newton. Organised by Wendy Robertson (writer in residence) and Avril Joy (head of learning and skills), the Lit Fest Inside will bring a taste of Durham Literature Festival to the women prisoners at Low Newton.
In association with New Writing North. For further information on this project please contact [email protected]
Northumberland Voices
Venue: Alington House, North Bailey
Date: Friday 5th October
Time: 8pm
Price: £6/£5conc


The Basil Bunting Centre for Modern Poetry presents… Northumberland Voices: A celebration of Northern Poetry and Song. The University of Durham's Basil Bunting Centre for Modern Poetry celebrates local talent through the ages with this atmospheric evening of poetry, music and song. The Basil Bunting Centre, based within the University, holds original transcripts of Basil Bunting's work and members of the Centre meet to remember and celebrate his work and the work of other Modernist poets.

Tickets can be booked through the Gala Box Office

For further information on the event please contact Stephen Regan, of The Basil Bunting Centre at [email protected]

Characterful Voices
Durham Literature Festival 2007 Workshops And Open Mic Evenings
DCA believes that a key role of the Durham Literature Festival is to help develop local writing, literacy and reading. An important strand of the Durham Literature Festival 2007 is the series of workshops we have programmed. These events are open to anyone interested in writing by booking in advance. We have also programmed a series of open mic sessions, which give an opportunity for our local writers to showcase their work.
Workshops and Open Mic evenings for writers: ideas; inspirations; new directions; new techniques. This programme gives exciting opportunities for people interested in all forms of creative writing and with all levels of experience to work with innovative and imaginative professional writers from the north east and to meet with fellow local writers.
There will be 3 events combining an afternoon workshop with a professional writer to explore tasks and techniques followed by an evening open mic evening session.
Workshops:
Each writer leading the workshop will concentrate on particular areas of writing approaches and techniques. All the workshops will explore creating a 'characterful voice'. The workshops will help you to:
Refine your own particular style of writing.
Bring to life the characters in your poems, stories or scripts and develop them over the length of a piece.
Express the quality and liveliness of your writing when you are reading or performing.
Open Mic Evenings:
The Open Mic evenings will be an informal sharing of everyone's writing in a celebratory way and will include the workshop facilitating professional writer reading some of their own work. The session will be open to everyone who wants to read examples of their writing and even some brand new pieces they have written during the workshop!

There are a limited number of places at each workshop, so book early.
Afternoon workshops (with free buffet)
£5 (£3 concessions).
Open Mic evenings are free.
You can come to either the workshop or the Open Mic evening but hopefully you will want to join in with both parts of the event. There will be a free buffet between the afternoon and evening for workshop participants.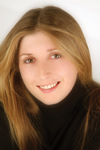 Workshop 1: Developing strong characters; editing and refining your work with ANNA RALPH
Special Venue: Lamplight Arts Centre, Stanley
Monday 1st October
Workshop: 3pm –6pm
with buffet for workshop participants
Open Mic evening: 7.30pm
Anna Ralph was born in Thornaby in 1974 and is the daughter of acclaimed novelist, Pat Barker. After leaving school at 16, Anna worked in literature development, event management, public relations, and journalism before writing her first novel, The Floating Island – a searing psychological account of loss and betrayal – was published by Random House in March this year. She is currently working on her second novel.

Anna Ralph also gives a performance with Pat Barker as part of the Literature Festival at the Gala Theatre on Saturday 29th September at 7.30pm


Workshop 2: Writing and descriptive poetry, prose and dialogue; finding a distinctive style with ELLEN PHETHEAN
Special Venue: St Catherine's Community Centre, Crook
Thursday 4th October
Workshop: 3pm –6pm
with buffet for workshop participants
Open Mic evening: 7.30pm
Ellen Phethean is a sound artist, poet, playwright and editor. Her novel in verse for teenagers, Wall (Smokestack Books, 2007) is set on the Byker Wall estate; "Wall has pace, style, panache," says Jackie Kay. Ellen is working on her next novel in similar style. She also teaches Writing for Children to adults in Newcastle upon Tyne.


Workshop 3: Giving your work a good structure and shape; developing strong characterisation with KITTY FITZGERALD
Special Venue: Gala Theatre Studio, Durham City
Saturday 13th October
Workshop: 3pm –6pm
with buffet for workshop participants
Open Mic evening: 7.30pm
Kitty Fitzgerald lives in the North East and has been running writing workshops for many years. As an editor she worked for North East based Iron Press for several years. She is currently Creative Writing Fellow at Leeds University. She has written for theatre, radio and film as well as being a poet and novelist. Faber & Faber published her latest novel Pigtopia in 2005.